OpenBh 5.3 Community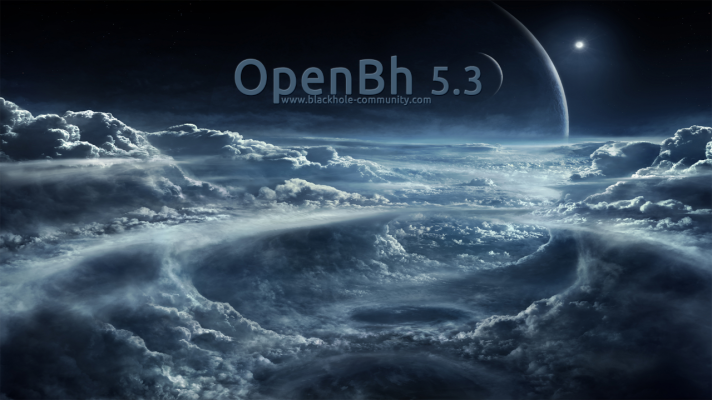 OpenBh 5.3 Community image is based on the OE-Alliance 5.3 core and is using Python 3.11.2
So what is different in OpenBh 5.3 Community then?
The main difference between OpenBh 5.3

Release

and OpenBh 5.3

Community

images, is that the community image is for older boxes that are no longer in production.
Therefore we can not test these images that we provide, so you the users will essentially be the beta testers and provide the support for anything that doesn't work yourselves.
Anything that needs to be fixed or updated, you will need to provide the code for and we will commit the changes and rebuild the images when we can (we will not rebuild on-demand and any updates we make again will be as and when we can and any updates to our Support image does not mean that a Community image update will necessarily follow).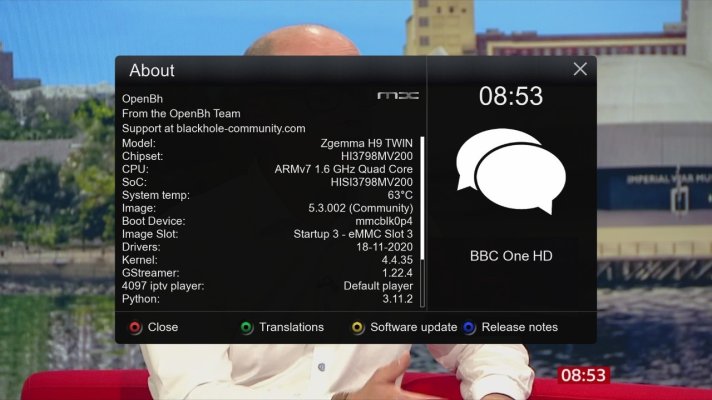 *** You need to set a Password to use FTP, TELNET & SSH ***



Where can I find the OpenBh git ?

The OpenBh git is located here:

https://github.com/BlackHole





Thanks to:

Rytec, doglover and all the teams that host EPG feeds for EPG Importer, for their continued support.
All developers for their plugins used in the feeds of this image.
All of the OpenBh Beta team for their hours of testing and dedication on improving the image.
All those who have submitted patches/fixes
To all who have submitted translation work for OpenBh.
Twol for the conversion to Python 3. This has involved manually converting literally hundreds of Python files and associated c++ code.
Huevos and Twol for testing, debugging, and responding to feedback and problems.
Huevos for his work on blindscan and ABM.
Peter de Jonge, abu baniaz & Huevos for their work with Andyblac to improve ABM.
Matrix10 for OpenBh skins.




DISCLAIMER

THE OPENBH IMAGE DOES NOT CONTAIN ANY EMULATOR, K E Y S, SOFTCAMS OR OTHER SYSTEM FOR VIEWING PAY - TV WITH OR WITHOUT A PAID SUBSCRIPTION.

THE OPENBH IMAGE DOES NOT CONTAIN ANY SYSTEM TO DOWNLOAD PLUGINS OR EMULATORS FROM EXTERNAL SERVERS OR SOFTWARE THAT MAY BE USED FOR ILLEGAL PURPOSES SUCH AS CARD SHARING.

*** You need to set a Password to use FTP, TELNET & SSH ***
DOWNLOAD HERE:
​