OpenBH
4.3.011
Kodi 18.3

As most of you know we recently released a couple of beta OBH 4.3 images with Kodi 18 included. We have now moved out of Beta with these images and Kodi 18 is now available to install in OBH 4.3.011 onwards from the BH SpeedUp panel.
OBH 4.3 is the first and currently only image available with Kodi 18.
If you have OBH 4.3.009 or later installed then you can simply online update and install Kodi 18.
If you are using OBH 4.3.008 or older, then you will need to reflash your box first with 4.3.011 as some files may not update correctly.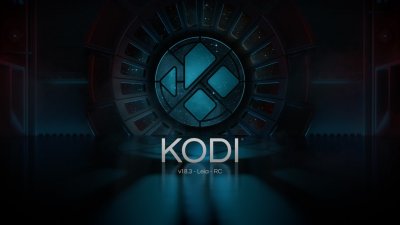 Whats New:
​
Working with Addons that support Netflix, Amazon Prime and other streaming services with your regular subscription.

There is no hardware acceleration at the moment so the player is not perfect but it is working.
*** PLEASE NOTE THAT KODI 18.3 IS WORKING ON VU+ 4K ARM STB'S ONLY, WE TRIED TO ADD SUPPORT FOR MIPS BOXES, WHICH IS WHY THERE HAS BEEN A DELAY IN MOVING FROM BETA TO FULL RELEASE. HOWEVER MIPS SUPPORT IS JUST NOT POSSIBLE FOR THE MOMENT. ***

You can use Kodi 18 addons for Netflix, Amazon and so on.

The two repositories that we have tested and know these addons are working:
Castagna.it for Netflix and Sandmann79 for Amazon (if you can not get Amazon to work then use the Amazon VOD addon instead).

You have to enable external sources, install as zip file and then install from the repository or search for these addons on google for detailed instructions.
Where can I find the OpenBH git ?

The OpenBH git is located here: https://github.com/BlackHole




Thanks to:
​
Rytec, doglover and all the teams that host EPG feeds for EPG Importer, for their continued support.
All developers for their plugins used in the feeds of this image.
All of the BH Beta team for their hours of testing and dedication on improving the image.
All those who have submitted patches/fixes
To all who have submitted translation work for OpenBH.
Huevos for his work on blindscan and ABM.
Peter de Jonge, abu baniaz & Huevos for their work with Andyblac to improve ABM.
Matrix10 for OpenBH skins.
DISCLAIMER

THE OPEN BH IMAGE DOES NOT CONTAIN ANY EMULATOR, K E Y S, SOFTCAMS OR OTHER SYSTEM FOR VIEWING PAY - TV WITH OR WITHOUT A PAID SUBSCRIPTION.

THE OPEN BH IMAGE DOES NOT CONTAIN ANY SYSTEM TO DOWNLOAD PLUGINS OR EMULATORS FROM EXTERNAL SERVERS OR SOFTWARE THAT MAY BE USED FOR ILLEGAL PURPOSES SUCH AS CARD SHARING.


DOWNLOAD HERE:
​